Waikiki is one of the most visited tourist destinations in Hawaii, where breathtaking beaches, vibrant culture and delicious cuisine come together to make an unforgettable experience. When it comes to nightlife, Waikiki has some of the most happening rooftop bars in the city that provide amazing service and views of the city. From trendy cocktail lounges to upscale bars, there's no shortage of spots to enjoy a night out with friends or a romantic evening with a loved one.
If you are on the lookout for a rooftop bar with top-notch service delivery in Waikiki, then you are in the right place! we will showcase some of the best rooftop bars in Waikiki that go above and beyond when it comes to providing an unforgettable experience. We will share insights on what to expect, what to try, and what makes each bar unique. Whether you're in the mood for gourmet dishes, craft cocktails, or a wine selection that's hard to beat, we've got you covered.
What to expect from rooftop bars in Waikiki
Waikiki rooftop bars have been gaining immense popularity for their stunning views, exceptional services, and exquisite drink and food selections. Visitors can expect to be mesmerized by the panoramic ocean views, cityscapes, and breathtaking sunsets. The atmosphere in these bars is inviting, with warm weather all year round, lively music, and a fun crowd. Each bar has a unique ambiance and decor, ranging from chic and modern to more traditional and tropical. Many of the rooftop bars in Waikiki offer special events, such as live music, DJs, and themed parties.
1. Long wait times:
To enjoy the best service delivery, it is recommended to make reservations in advance to avoid long wait times, especially during peak hours.
2. Dedicated staff:
The staff at Waikiki rooftop bars takes pride in their work, and customers can expect top-notch service from attentive and knowledgeable bartenders who offer an extensive cocktail menu. Many of the bartenders are mixology experts that have won awards for their creative and flavorful concoctions.
3. Cool off pools:
In addition to their stunning views and exquisite drink and food selections, several Waikiki rooftop bars also offer a pool for their customers to cool off on hot days while enjoying the scenery. Most bars have a dress code that reflects their upscale atmosphere and is enforced to maintain the ambiance
Unbeatable Service at Waikiki's Top Bars
Waikiki Rooftop Bars are known for their top-notch service, which is one of the reasons tourists flock to these bars. The staff are highly trained and equipped to provide unbeatable service to their customers. They go out of their way to make sure every patron feels welcome, comfortable, and satisfied with their experience.
Whether you are thirsting for a classic cocktail or in the mood to try something new, the bartenders at Waikiki Rooftop Bars have got you covered. You can expect fast and efficient service, friendly and knowledgeable staff, and a wide selection of drinks to choose from. All of these factors combined create an atmosphere that makes Waikiki Rooftop Bars a must-visit for anyone looking for a great night out in Waikiki.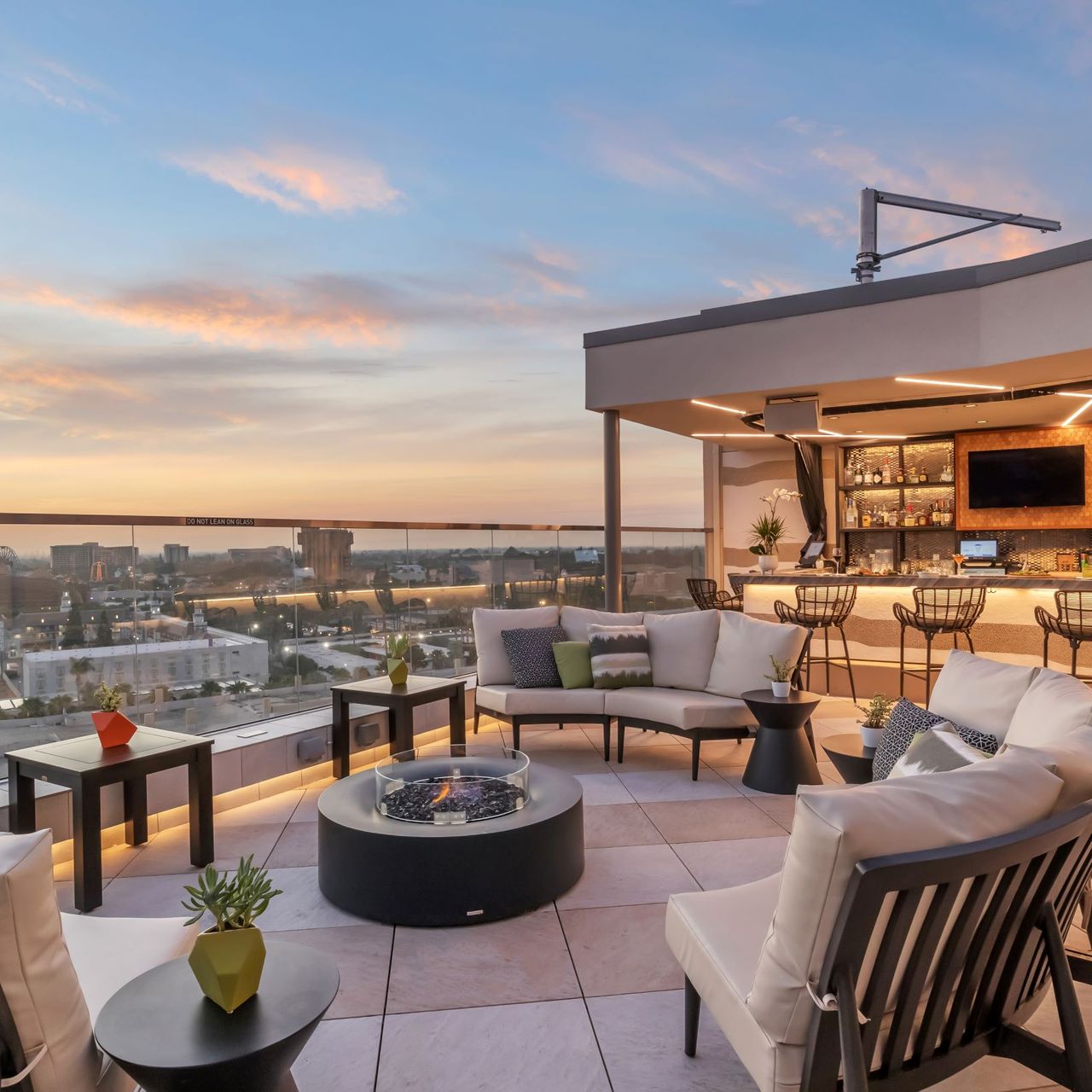 What Are Some of the Best Restaurants in Waikiki for a Memorable Dining Experience?
Looking for a memorable dining experience in Waikiki? Look no further! The best waikiki restaurants frequently asked questions often revolve around where to find unforgettable dining options. With an array of choices, you can indulge in delectable Hawaiian cuisine while enjoying the stunning beach views. From renowned seafood establishments to trendy fusion eateries, Waikiki has it all. Don't miss the chance to savor mouthwatering dishes that will leave a lasting impression on your taste buds.
Which Rooftop Bars in Waikiki Offer the Best Dining Options?
Looking for the best dining options in Waikiki? Head to the rooftop bars! Indulge in scrumptious food options in waikiki while enjoying breathtaking views of the city and the ocean. From fresh seafood to mouthwatering Hawaiian delicacies, these rooftop bars offer a dining experience like no other. Elevate your evening with delicious bites and a perfect ambiance.
The five best rooftop bars in Waikiki
Waikiki Rooftop Bars are among the most popular places to unwind and enjoy the striking views of Hawaii's capital city. If you're looking to grab a bite with your friends or family or have a romantic evening, then checking out the island's rooftop bars is a must-do. However, with so many options available, deciding where to go can be overwhelming. That's why we've put together a list of the five best rooftop bars in Waikiki to help narrow down your choices. Whether you're after an intimate atmosphere, lively energy, or unique cocktails, there is something for everyone in our list of top-notch Waikiki Rooftop Bars.
1. Sky Waikiki:
Located on the 19th floor of the Waikiki Business Plaza, Sky Waikiki offers stunning views of the city skyline.
2. Three's Bar & Grill:
Located on the 3rd floor of the Sheraton Waikiki, Three's Bar & Grill offers breathtaking views of Waikiki Beach and Diamond Head.
3. House Without a Key:
Located at the Halekulani Hotel, this bar offers a variety of craft cocktails made with fresh ingredients and offers a picturesque view of the ocean.
4. Top of Waikiki:
This rotating restaurant and lounge is located on the 18th floor of the Waikiki Business Plaza and offers a 360-degree view of the island.
5. Tropics Bar & Grill:
Located at the Hilton Hawaiian Village, this bar offers breathtaking views of the ocean and Diamond Head, as well as a variety of craft cocktails.
Whether you are seeking a romantic night out with your significant other or a night out with friends, Waikiki's rooftop bars have got you covered with their smooth, friendly, and efficient service delivery. So, escape from the hustle and bustle of the city and experience the peace and tranquility Waikiki offers with a glass of fine wine or cocktail on its rooftop bars.
How to locate rooftop bars in Waikiki
Finding the best rooftop bars in Waikiki can be a great experience, but it can also be challenging if you don't know where to start. The good news is that there are several ways to locate the top rooftop bars in the area, and with some planning, you can easily discover your next go-to spot. Here are some:
Firstly, consult travel guides and blogs for recommendations; many of these platforms have reviews from locals and previous visitors, giving you insights and tips on what to expect.

Another useful way is to search your area on popular platforms like Google Maps or Yelp, and find rooftop bars with high ratings and great reviews.

Additionally, you can check with the hotels in the area as many have rooftop lounges, and you can ask the concierge for suggestions.

Lastly, keep an eye out for rooftop bars during your visit to Waikiki as you explore different neighborhoods and tourist attractions – you never know where you might discover your next favorite spot.
By using these tips, you will be able to locate the best Waikiki rooftop bars with top-notch service delivery and make your trip to Hawaii an unforgettable one
Conclusion
It is safe to say that Waikiki Rooftop Bars offer excellent service delivery to locals and tourists alike. With their attention to detail and commitment to customer satisfaction, these bars have become a go-to destination for people looking for an exceptional experience. Whether you are in the mood for a relaxed atmosphere or a more upbeat vibe, Waikiki has something to offer. So, if you are planning a night out, be sure to check out one of these rooftop bars for an unforgettable experience.